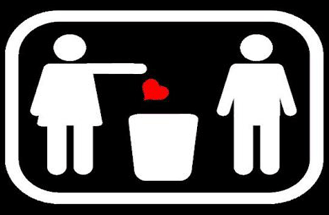 Recent Breakups
Marge
on June 22, 2010 @ (mississippi)
My then boyfriend and I had been together two years when we got pregnant, i wanted the baby but he didnt. he convinced me to abort the baby but on the day i was supposed to i couldnt bring myself to do it. He broke up with me that day saying i didnt care about his needs.
I now have the cutested baby boy in the whole world.His name is brody allen.
After he was born my ex tried to say that he wasnt his, funny thing was my ex was also my first.
he had to pay for the paternity test which came back that he was the daddy
oh what i would have given to be on jerry.
remember girls, dont get rid of the baby cause you think he will stay, chances are he wont. brody is my miracle and i thanmk god for him everyday
Lisa
on June 22, 2010 @ (arkansas)
So when i was a freshman i fell for the senior soccer star. He was gorgeous goood grades great smile, family guy and all around PERFECT. i obviously was smitten but ha so was his gf of a year. he failed to mention this everytime we hung out everytime we talked and when i brought it up he said that she just couldnt get over him, it was quite sad. the saddest part was he was my first and after we got done she called him and left a voicemail saying baby when your done mowing the lawn call me, i grabbed my clothes and bolted out of there. he tried calling texting everything for almost a month finally i gave in and he said that he didnt know if i really loved him and thats why he stayed with her. LAME right,then he tells me how hes leaving for college and when he gets back were hanging haa he never left, ya i sall pictures on fb of a party in the town we live in he denied them saying they were before he left. THen his still gf posts saying how she loves her marine boyfriend and thinks little girls need to get over him. well needless to say we got into it just to find out that he told her i was obsessed and that i wouldnt leave him alone, so i told her what i knew but she said that i was lying. ha they broke up not that long after and he got with another one of my friends.
he still trys to talk to me but funny thing is now looking back at it i wish i had given myself to someone who respected people more
Carol
on June 20, 2010 @ (Wisconsin)
We were together for 15 months before I finaly broke up with him. When we started going out (I asked him out)he really loved me, he cared, and he treated me right. But after a half of a year he started to change in a bad way. He would choose to play a video game over me. And he would be up all night with his friends and go home and sleep the whole afternoon, so I never could get a hold of him. And so we had about 15 break ups withen the the next few months. I always forgave him and gave him another chance. But then, he would ignore my calls and he would never text me back even though I would leave him a couple of voice messages. And some nights I would call him over 50 times cuz I was worried about him or where he was, but later, I would find out that he was over at his friends house. And he knew that he wasn't doing his part of the relationship. So I was feeling very unappreichated. Not only that but we would always argue and he treated every girl that crossed his path as if they were princesses. I did so much for him, everyday at school, I would buy him his lunch cuz he didn't have the money. I paied for every movies ticket. I even paid for everytime we went out to eat. I loved him so much. I tried so hard for him.I gave him space. I cried out my eyes for him. I went broke cuz of him. I am hated by the people who use to love me cuz of him(cuz every one I knew hated him). I changed my whole life for him. But he took me for granted, so I did what he deserved, cuz I know I deserve better. I bumped his a**.
I didn't want money or a car. I just wanted to be loved for who I am.
Dan
on June 17, 2010 @ (New York)
me and my girl were together since high school. she played volleyball and soccer. i played football and baseball. we were homecoming king and queen. to all the guys that read this i know it sounds gay but its true. we were completely in love and whatever. then i had to go serve in the army. i had no choice, its a family tradition. we first broke up because long distance does not really work, but we wrote a lot and thought we should at least try to stay together. she said she did not want to have anyone else.. at the time.. then i found out from my best friend, kyle, that she was hooking up and having orgies almost every night. that did not sound like her so i asked her in my next letter. found out it was true.. so fucking pissed. i guess since i was gone she changed and missed me so much or something and had to be with other people.. which i think is bullshit. i came back to new york and hooked up with her best friend to get back at her. i ended up actually liking the best friend because i hooked up with her we talked. we went to Starbucks. then my original girl wanted me back. fuck that. me and her best friend are engaged right now. so yeah.. thats my fucked up life..
Kerri
on June 10, 2010 @ (Florida)
I booked our trip to Mexico last week. We have been together for 4 years. 2 days ago he tells me he met someone else and is leaving. He packs his shit and on his way out the door throws the trip information on the desk and then proceeds to tell me that I need to refund his money in full by the end of the month. Anyone interested in a vacation?
Alanna
on June 01, 2010 @ (somewhere in hell )
last night he lied to me stayed out all night cause no curfew n the night it was changed he rather hang out with local lowermainland surrey hookers and he ignored me he truly is a peice of shit he was always mean to me cheated on me lets guys take advantage of me tell them that i think hes my bf n so ive had some creepy creepers pull their gross baby dicks n say its ok n what MY ex bf said about being with other girls and how he hangs out with them all the time but theyre all nasty n sell themselves thats low and gross and i dont do that lifestyle he scams ppl n lies to his mom n steals from her and i paid for this month then im gone but its not that sad i guess its all for the best its over alanna ive had a bad life n alot of pain n he knew it all he doesnt remeber anything about me or us or anythin,its hard to explain how bad i let this shit continue on its kinda sad but its sad that he wants to be with that lol its funny as well lol cause im really good lookin ive tried alot of things and i knew it wasnt me and he couldnt say the truth i mean if u dont wanna be w./someone u say it n ur done but hes hateful and im warnin u girls about him hell probly lie and tell u fake info about his name n shiz or drug u up so he make mula postin pics n lettin ppl watch him fuck nasty hookers w two more old men who are junkys and trash n have hores all the time like non stop im single now and i dont wanna go out with anyone i jus wanna be me lol n honestly he can kiss my sexy ass goodbye hes borin in bed fucks like a retard
this has been hard i broke up with him cause he came to me cryin cause he got awwwwwested n had to stay clean in jail for two days lol so i deleted my email from his account cause he wanted me to change his pw and i saw his gfs emails other lady friends like fuck u he thinks im stupid ...but i sent him an email or two n it wasnt bad its jus get the hell away from me buddday seriously were on a different levels and hell never change
Tim Tam
on May 25, 2010 @ (Melbourne)
My ex of 6 years is a stupid b***h...
She always likes to take control of situations. Well we went to Thailand a few months ago and of course she had to plan the trip from start to finish.
Well let me tell you she booked a "tour" with this shady looking guy.. Long story short I nearly lost my balls and she nearly got kidnapped.
I was sick of her stupid incompetent brain.. Useless woman so I told her it was over because she was way way to stupid for me.. To bad nice bod..
Cant have them both brains and looks.. But after a while who cares how they look you want someone you can talk to and have a proper conversation with... BUYA!!
My girlfriend and I were on Skype having a serious talk about our relationship. She then grabs her cat and begins to choke it. She said the cat is a metaphor for our relationship and I had to convince her to stay in the relationship before the cat died. I tried to come up with a good reason, but the dying cat was distracting me. I told her to stop but she didn't listen. Apparently i didn't come up with a good reason quick enough because the cat died.
I really thought we had something together, but killing a small animal to prove a point really turns me off. There's a little part of me that thinks, if we didn't break up, that I would be next.
Ely
on May 24, 2010 @ (ny)
i was in a relationship for 9 months with a guy that i considered to be the love of my life. everything was going well untill i started hearing rumors that he was talkng to my cousin. i couldnt believe it and at the time didnt pay too much mind to it. it just so happened to be true. they were talking and i was heart broken. my own cousin betrayed me and so did he. he begged me to forgive him and assured me that she didnt mean anything to him. unbelievably i forgave him. i was too in love with him and didnt want to lose him. Everything went well after that and there were nomore rumors.
On the day of my birthday everything changed. He sent me a text message telling me that im a hoe for not telling him that i had gone out with a guy that he knows. that got me really upset since that had happened way before him. He told me off and told me it was over. He messed up my birthday i was heart broken and stressed. But my heart still loves him its just unexplainable :/..
Brenna
on May 18, 2010 @ (Michigan)
In December of 2009, I started dating this guy. I was really in love with him, and I thought he loved me, too. At the end of the month, I found out he'd been cheating on me with some girl he met online. I decided to give him another chance because he had begged me, and I loved him. So, he tells me he's still cheating, and that he's sorry. I know it's stupid of me, but I gave him ANOTHER chance.
In March, right before my spring break, he tells me that he doesn't love me anymore and that I'm taking all his friends out of his life. I only said I was jealous because he was sleeping in the same bed as his ex girl friend who has a crush on him. (They weren't having sex.) I asked him to stop over a text message and he texted back saying he didn't love me anymore and that he was speaking from his heart.
While I was on vacation over spring break, I met a guy on YouTube, and we exchanged AIMs. On the last day of my vacation, this guy tells me that he's really my ex boyfriend and that he really still loves me, but he doesn't want to get back together.
We stayed apart for a few days after I returned from my vacation, and then he asked me out again. I said yes, because... I have quite the weak spot for him. He promises he loves me and I'm sure he's not cheating anymore, but the fact that he put me through that makes me cry all the time.
Check Your Spam Folder
People have been reporting that our emails are getting caught in their spam filters.
Be sure to add the address below to your contacts:
Join Our Weekly Newsletter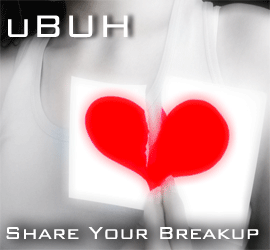 Advertise with us!
If you're interested in advertising with us please contact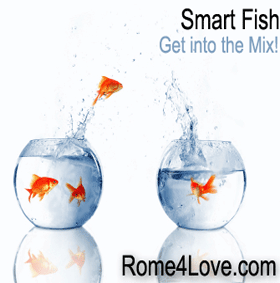 &nbsp